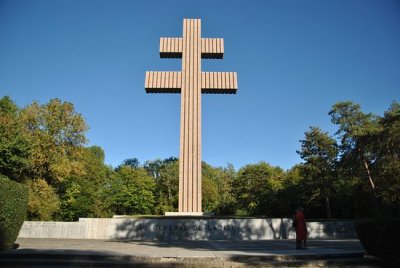 The Charles de Gaulle Memorial in Colombey les Deux Églises
La Boisserie, the resting place of General de Gaulle, belongs to his son Admiral Philippe de Gaulle.
The general and his wife as well as their daughter Anne are buried in the small communal cemetery located here.
The Charles de Gaulle Memorial is a true remembrance trail, a 1,600 m2 space where everyone can revisit the history of the French in their own way.
Inaugurated in 2008, the memorial is installed at the foot of the Cross of Lorraine.
Information 03.25.30.90.80 or www.memorial-charlesdegaulle.fr